My husband wanted me to take pictures of his sunflowers, as they are the first ones he has ever grown, of which I just did, & he just said-
"Just another summer day, but by Sunday there'll be a hurricane."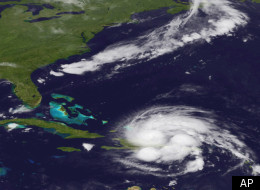 Cyber Blue
or
What I've learned Being on Facebook, Waiting for Hurricane Irene 2011
I know you asked
to be my friend
were we not friends, then too-
a new blue friend
what does that mean-
it all, it can't be true
For some we pick up where we've left
our lives and families times
we are the grand-ed era now
of this our highest high
some comment, and then click a "like"
and others not a sound
why did you ask to be my friend
for this I've asked so too-
What's true is on the profile page, we also have a wall
a modern, vibrant, cyber weave
of statements wrought from cues
Our lives ethereal thoughts and cares
perhaps, oh just perhaps
perhaps this social network place
connecting near and past~
if we so choose
to play, no games
to seek with minded minds
to not offend
true friends we know
a rhythm of the heart
it makes it real
to know you're there
not flat upon a page
our friendship's true of substance fare
since history began
*************************************************************
And so concludes today's entry to the Poetry A Muse In Motion project, as all of us along this eastern seaboard continue to prepare for, & await as best we can, for Hurricane Irene. We all, will continue to hope & pray, that everyone remains safe from harm here, there & everywhere.
Amen
© Mother Lightning of Mother Lightning's Peace Garden